Newsletters:
View our most recent newsletter: Aerospace Contacts Launches New Website & Welcomes New Partners
Past Events:
Please check back later for more upcoming events and next year's Engineering Roundtable topics
Aerospace Contacts to Host Engineering Roundtable Event with Materion
Tuesday, March 7, 2017 – Tempe, Arizona

Aerospace Contacts is hosting an engineering Roundtable discussion led by the experts at Materion on alloys for electrical contacts with a focus on Beryllium Copper.  The presentation is targeted for engineers who design contacts or troubleshoot contact performance. The planned discussion topics are listed below.  If you have other areas of interest, let us know and we will have the Materion team come prepared with answers.
The Aerospace Contacts team is looking forward to seeing you!
Event Details:
Date: Tuesday, March 7, 2017
Location: Phoenix Marriott Tempe at the Buttes, 2000 W Westcourt Way, Tempe, AZ 85282
Conference Room: Papago
Time:
9:00 AM – Coffee and Morning Reception
10:00 AM – Materion Presentation Begins
12:00 PM – Presentation Concludes – Lunch and Question & Answer Period
1:30 PM – Adjournment
---
Proposed Materion Discussion Topics:
Comparison of High Performance Copper Alloys
Beryllium Copper and other High Performance Materion Alloys
High Strength vs High Conductivity and Heat Treatable vs Pre-Heat Treated alloys
Strength vs Formability
Stress Relaxation Resistance
Corrosion Behavior of High Performance Copper Alloys
New Alloy Developments and Future Trends
Hybrid Materials Processing Technologies
Cladding, Profiling, Electron Beam Welding
New Technologies for Harsh Environments and Cost Savings
The Presenters: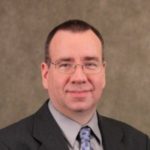 Michael Gedeon is Applications Engineering Manager at Materion Performance Alloys, focusing mainly on high reliability switches, relays and connectors used in consumer electronics and automotive applications. He works closely with customers to help them use the right material in their applications to ensure reliability and minimize hidden costs and researches new markets and applications for Materion's high performance alloys. Mike received a B.S. in Aerospace, Aeronautical and Astronautical Engineering from The Ohio State University and an M.S. in Mechanical Engineering from The Cleveland State University.
---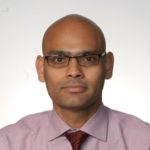 Anand Samant is Applications Director – Sales & Business Development at Materion Performance Alloys. He has 19 years of experience with coatings, materials selection, corrosion, flammability of metals, alloys, and composites in functions such as R&D, technology planning, product management and business development. Anand received an M.S. and PhD in Materials Science & Engineering from Case Western Reserve University.
Questions? Please contact Alycia.schaefer@aerospacecontacts.com